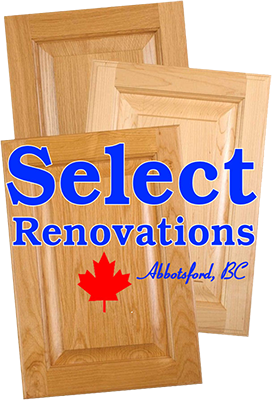 KITCHEN, BATH & CABINET SPECIALISTS

kitchen, bath + Cabinet RENOVATION Specialists
Select Renovations has a 40 year extensive background in residential renovations and new construction. We can help with all of your home construction needs. Our shop is located in Abbotsford and we proudly partner with other local business and subtrades from the Lower Mainland. We serve clients all over the Fraser Valley and beyond.
Select Renovations is a full service, insured, contractor. We proudly offer all renovation and remodeling services from start to finish.
Our kitchen remodels will help you better utilize the heart of your home. Bring us your vision and ideas, and together we will create a space reflecting your family and lifestyle. We will make your kitchen design stand out if you ever decide to sell. Renovating your kitchen and cabinetry is a great way to increase your home's value and reinvest in yourself.
Our bathroom restorations are a chance to turn your conceptual remodel design into your personal sanctuary. We use only the highest quality materials. We take pride in our craftsmanship. We provide top notch customer service throughout the entire process.
We are happy to assist and help with the flood restorations in the Abbotsford prairies. Our renovation shop is located on 7th Avenue in Abbotsford and many of our neighbors were amongst the hardest hit. Let us be of service for your restoration or renovation during the rebuild.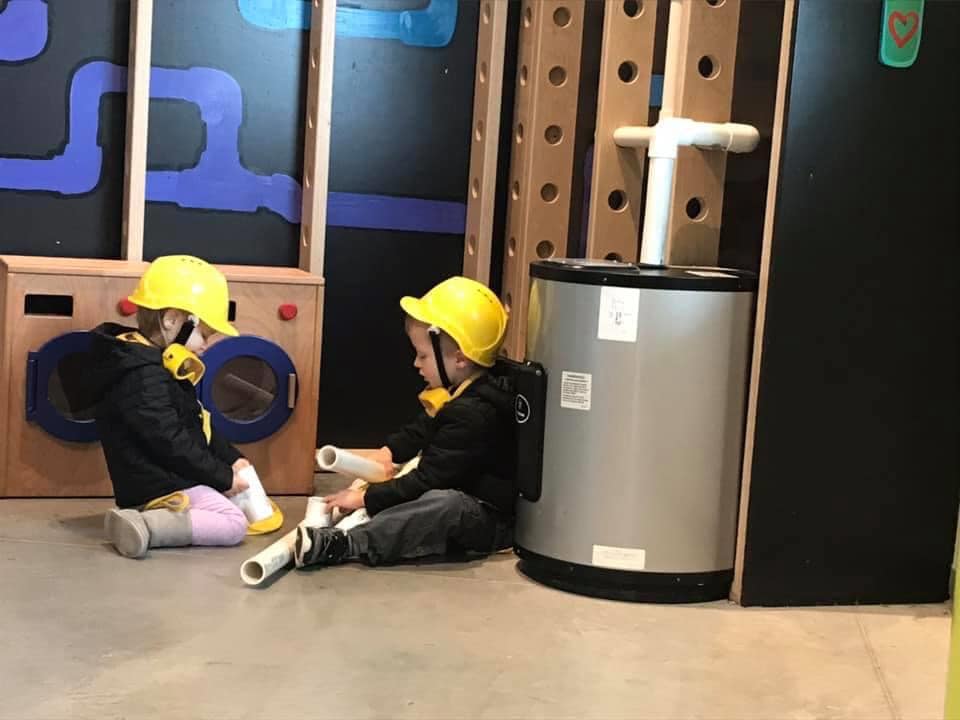 New, refaced and refinished cabinets
Counters: Laminate + stone (quartz, granite, marble etc.)
Interior + exterior painting
Mouldings, trim and baseboards
Interior + exterior doors
Plumbing services
Electrical services
Drywall services
Flooring: Hardwood, tile, stone, laminate, vinyl
Tile backsplashes and surrounds
Shower doors and glass
Stand alone or built in tubs
Recent Projects
Reface kitchen cabinets, add pantry, replace tile splash – Auguston, Abbotsford
Kitchen reno – garbage can pullouts, baking sheet divider – Stave Lake, Mission
Install sink, install counter, repair + finish drywall – Auguston, Abbotsford
Bathroom renovation, new shower, flooring, vanity – 3rd Ave, Abbotsford
2 baths + 2 kitchens, cabinets, plumbing, electrical – Highlands, Abbotsford
Kitchen reno – lazy susan, range hood, spice pull out – Promontory, Chilliwack
Living room – Build out fire place, custom built cabinets, paint  – Maple Ridge
Bathroom reno – Shower schluter, wall tile, heated floor – Peach Rd, Chilliwack
New interior doors, door casings, baseboards + crown moulding – Maple Ridge
Living room – Install shiplap wall, floating shelves, cabinets – Abbotsford
Kitchen reno – custom coffee bar, built in office desk – 264th, Aldergrove
Bathroom – Shower base, framed glass doors, shower niche – Ware St, Abbotsford
Exterior – Paint house + trim, repair existing deck – 42nd Ave, Langley
Office reno – quartz counters, custom built in cabinets – Sumas, Abbotsford
Kitchen remodel – replace sunshine ceiling, undermount lighting, tile, floors – Cherry Ave, Mission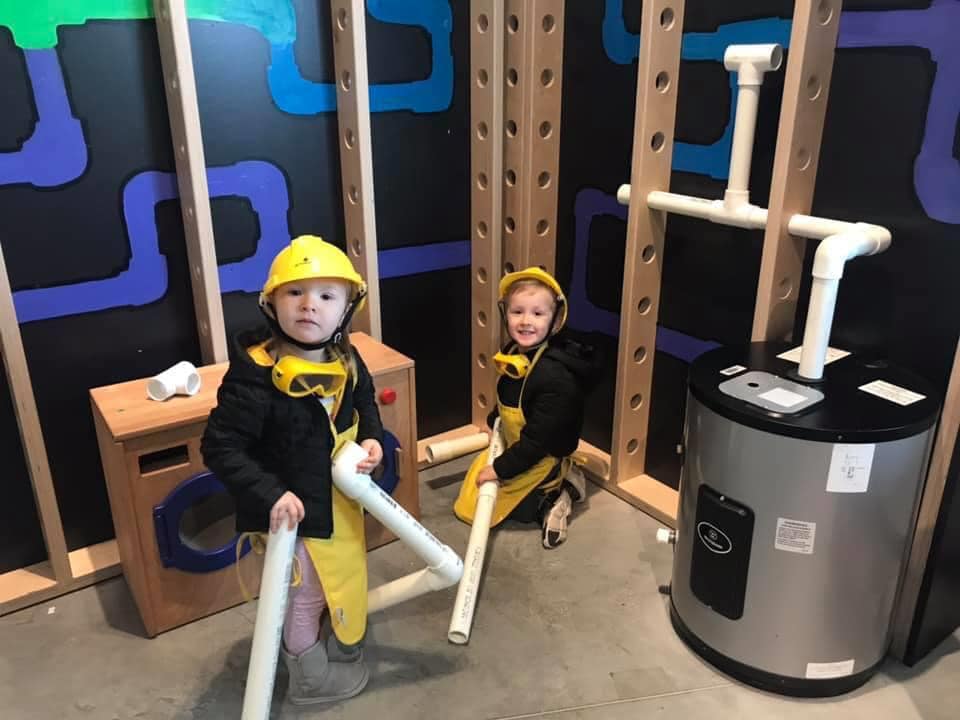 Frequently Asked Questions
What does Select Renovations do as a general contractor?
We are on your side through the whole renovation project. We supervise and coordinate hiring, scheduling and ordering, for you remodel. We are commercially insured and carry Worker's Compensation insurance. We are familiar with and enforce manufacturer guidelines. We will make sure the workspace is secure and taken care of. We are experienced with the removal and disposal of materials and debris, including that which may be hazardous. Select Renovations prides ourselves on great customer service from quote to final inspection.
Should I replace, reface or refinish my cabinets?
Your kitchen is a room that often sees a lot of wear and tear. If this is the case you may want to think about replacing your cabinets. If the cabinet boxes have water damage, mold, warping or if you want to change the rooms foot print then replacing is likely the way to go. We can assist you redesign your space, add more storage, remove a wall or fit in new appliances. If you are happy with the layout and the cabinets are in good shape you can do a more cost effective option by re-facing. This means replacing the cabinet doors and hardware. It's a great way to give your kitchen or bathroom a facelift. Changing the colour and updating the door profile is an easier and faster option than doing a complete remodel. Refinishing is best if your cabinets are in great shape and can be painted. If you want a new aesthetic we use high quality paints and materials to ensure a superior product.
What type of flooring should I choose?
These days there are many different options and some have clear advantages or disadvantages. Hardwood floors looks great in any home and are fairly easy to keep clean. Engineered wood is more cost effective in the beginning but can generally only be refinished once or not at all. Laminate flooring has come a long way in the last decade and can mimic the look or wood or stone for a lot less money, but can only be replaced, not refinished. Vinyl tile is a resilient flooring and has a softer feel that rigid wood or tile. This option can vary a lot in quality. Carpet is warm and comfortable underfoot, making it a popular choice for bedrooms and basements. Let our flooring experts recommend different products for your budget.
What type of tile should I choose?
Glazed ceramic tile comes in virtually every colour and pattern you can dream up. It has a glass like coating and is practically maintenance free. Porcelain can be glazed or unglazed and is stain resistant. Terracotta is unglazed and usually earth toned. It requires regular sealing. A flooring tile or shower base can't be too slick, so pay attention to surface texture and size. Tell us what your eye gravitates to we can provide guidance.

"Matt was great at walking me through the process of my first remodel. He was honest and professional and the overall experience was great. Matt was at the house almost every day checking on the sub trades even if he didn't have any hands on work. He did most of the installs himself. His workmanship was high quality. I am enjoying showing off my new kitchen!"
Michelle Stanford
Abbotsford, BC

"Select Renovations did our upper floor renovation. They redid our kitchen and bathrooms from top to bottom. Matt helped put our design into reality. He was always available and texted back when we had questions or needed guidance with material selections. The budget didn't have any surprises and was fair. The timeline was adhered to besides when we made a few changes. We really enjoyed working with Matt and won't hesitate to get him back when we do the downstairs bathroom next year.
Josh and Emily Nicholson 
Langley, BC

"The team at Select Renovations did a great job renovating our ancient bathroom. They did our custom cabinets, quartz counters, drywall and painted the walls and ceiling. They coordinated the plumbing, electrical, floors and tile. Everyone was respectful of our home. There was no drama. We would recommend Select Renovations."
Emilio and Sophie
Chilliwack, BC
View the Gallery or our Facebook page for some before and after photos of Select Renovations past projects.